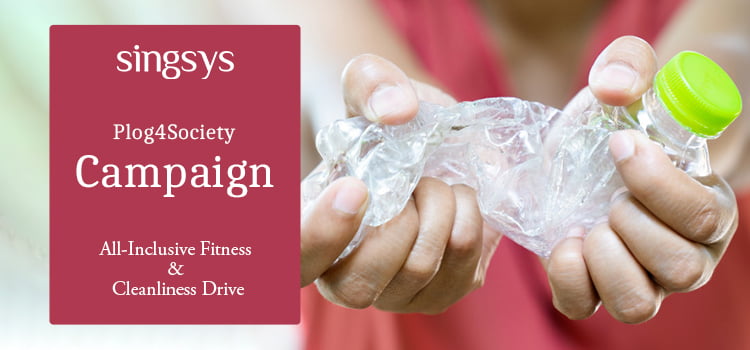 Our Nation celebrated 150th Birth Anniversary of Mahatma Gandhi on 2nd Oct 2019 with the special concept of FIT INDIA 2 km Plogging event as a special tribute to our Father of the Nation. In this special tribute to our Father of the Nation, over 60000+ schools, colleges, Organisations, Councils, Panchayats, Corporations, Societies, RWA, NGOs, special interest groups participated and organized events across India.
Singsys is honored to propose sincerest efforts towards contributing to the national cause of Plog4Society as proposed by our honorable Prime Minister of India, Shri Narendra Damodardas Modi. Following the footprints, Singsys up took the Plog Campaign with its collaboration with the Self4Society portal. This inclusive 'Fitness' & 'Cleanliness' Drive was proposed upon the notion of ensuring public places being neat and tidy along with jogging at the designated route.
Singsys's 'Plog Campaign' was held around the public places of Omaxe City which was marked with enthusiasm and volunteers uptaking the plog4society anthem in the sincerest zest. Our 22 volunteers gathered plastic waste and litter with the responsible disposing of garbage here then.
We are thus privileged to have contributed to the national cause per the SwachhBharat Abhiyan and FitIndia Movement and hereby pledge to take self4society as responsibly as we have been upon this CSR journey.
Extending many congratulations to our team members for making it yet another awakening community welfare drive while setting awareness goals for our extensive corporate community.
Singsys will always be privileged to contribute to such campaigns and pledge to come up with another enthusiastic CSR Drive!