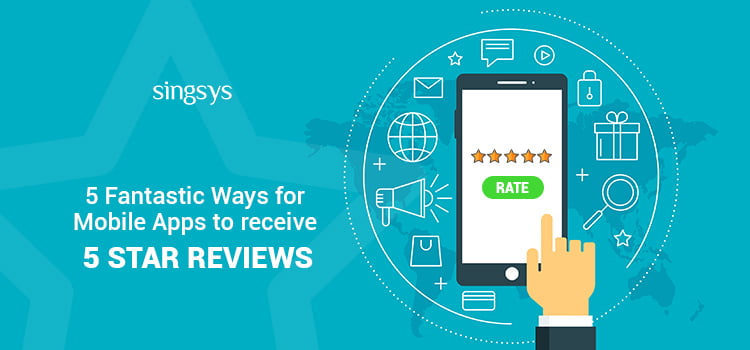 A recent survey revealed the positive influence of reviews and rating for a mobile applicatio  irrespective of the industry to which it belongs. The survey claims 96 percent of the users prefer to go for an app with four stars or more while hardly 15 percent would download an app in their mobile devices if stars are two or less.

App stores have witnessed a sharp rise in competition with millions of apps overflooding the platform and leaving the user in dilemma that which app is most appropriate for him.  Ratings and reviews are the key indicators considered before downloading an app and in increasing their app store conversion rate. It is important to consider them as opinion of someone matters most for all who have inhibitions before adopting something new.

The opinions and reviews mainly affect the visibility of app in app store search results

Useful ways to increase Mobile App Reviews

1. Implement an app review plugin
If you need it ask it in simple and easy format is the logic behind leveraging the power of app review plugin. There are numerous turn-key plugins that ensure it is super simple for the user to give your app a review. The simpler and less annoying the process the more are your chances of getting 5-star reviews.

2. Pay the user to review the application
This is useful for Android application as Apple is not going to entertain those apps where user is being paid to review the app. Few users are finicky and are more money minded they will surely give a good review provided they are paid.

3. Provide Direct Support to Your Users
It is quite logical to ensure exceptional customer service with the integration of Helpshift into the app and easily communicate with your users with a live two-way instant messaging window. It will help you have a one on one messaging without quitting the app.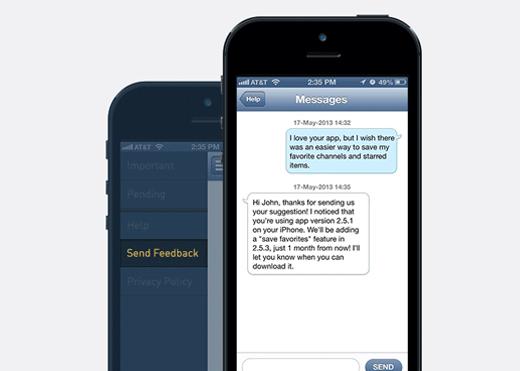 Image Credit: kissmetrics
As it has its own app review popup plugin that will redirect the user to better share the shortcomings of your app by discussing it in detail over chat so you can handle their grievances their instead of getting it reflected in form of negative reviews with a single star.

4. Ask for review at appropriate time
It is very important to consider that your app review popup doesn't app as soon as user launch the app because it will simply annoy him and most probably he will not provide the review or in the worst case might uninstall your app. It is recommended to wait until his primary motive of launching the app is furnished then you can ask for a review and this way you won't be interrupting the natural user flow.

5. Limit the negative reviews
Bad reviews are really bad for apps to survive and remain at the top of app store. There is also a positive part of negative reviews as you can take it as feedback and fix the app from user perspective and making the app more user-centric. Once you work on user suggestion and inform as well as thank them for the same. It is my personal experience you are highly likely that your app will be rated 5 star by the same user.

It won't be wrong if I say, Good reviews equal to downloads as recent survey point towards the fact that ratio of app download with two stars to 5 stars are 1:5 . One more important purpose they solve is they provide you proper insights that go unnoticed during the development but are key in ensuring you leverage this valuable feedback for including the missing part. They also help customers to inform about app crash or other bugs. Reviews are your gateway to app monetization as well.

About Sing Sys Software Services: It is an established authority in a rapidly evolving domain of mobile, web and e-commerce solution development. Headquartered in Singapore with its offshore arm in Lucknow. The Sing Sys is a team of certified developers who are passionate about leveraging the industry trends and implementing it to best for an out of the box business solution. We implement cutting edge technology and strategic expertise to design bespoke mobile, web and e-commerce applications to engage customers in today's dynamic and diverse online world.

You may be interested in the following: