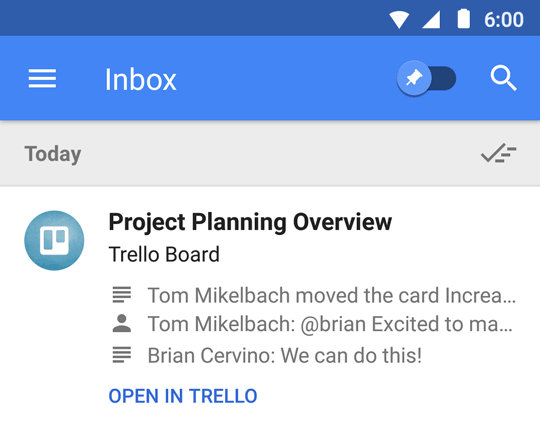 Gmail inbox flexibility ensure great customization to save time and making your overall experience personally interactive.
Gmail Inbox with its fresh and modern user interface the app is also packed with all core email elements that you need and its approach seems to be in sync with work flow.
Now No need to dig into your inbox to find what you're looking for be it's information regarding upcoming events, your next trip, or a news article concerning you or an interesting article to share with colleagues.