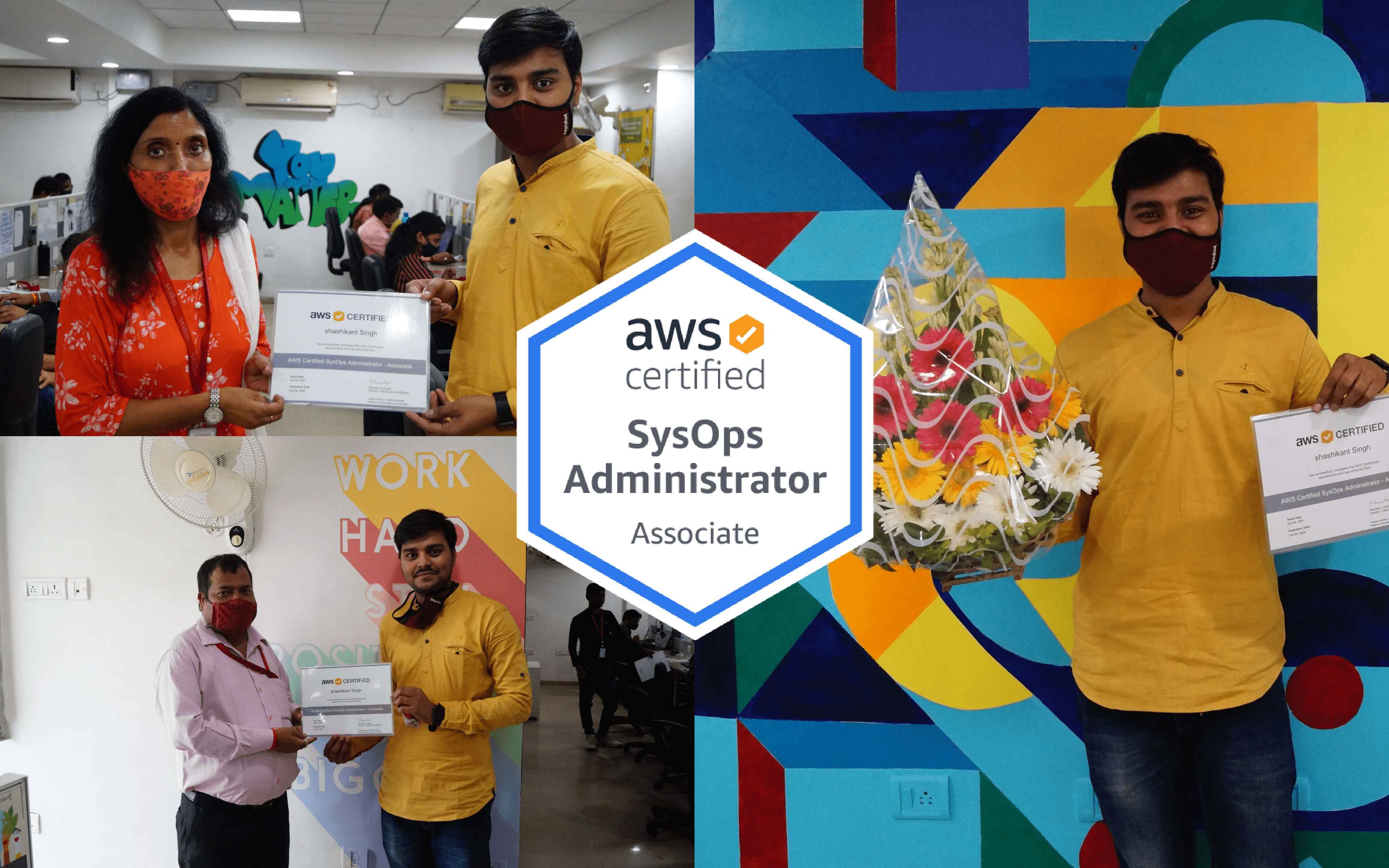 IT Experienced professional System Engineer Shashikant Singh at Singsys – has recently earned the highly regarded credential of 'AWS Certified SysOps Administrator- Associate'.
Substantiating the command and the Standard of professional IT Services at Singsys, System Engineer Shashikant Singh has recently been awarded the honorable 'AWS Certified SysOps Administrator' certification.
The AWS Certified SysOps Administrator – This certification is an associate-level certification that demonstrates experience in deploying, managing, and operating workloads on AWS. The AWS SysOps Administrator exam is widely considered to be the hardest of the associate certifications. The certification also provides excellent recognition to the ones who are seeking a SysOps cloud role or DevOps role working with AWS technologies.
The AWS SysOps administrator's responsibilities include managing user access and security. Also, the System Operator is mandated to manage routine operations.  Earning an AWS Certified SysOps Administrator validates the ability to maintain the AWS application once it is designed and developed. Then which plays a crucial role in monitoring most of the activities that follow the process of development.
We Are delighted that Shashikant Singh has become an AWS Certified SysOps Administrator and is proud of having it on our System team. He realized the true spirit of precision, hard work, and the milestones to be achieved in completing this certification. AWS Certification stands for our consistent efforts to provide best and effective SysOps Administrator ", said Sri Narayan Shukla, CEO (Singsys Pte Ltd)
We recently got one of our talented IT cloud engineers Alok Nigam Certified AWS Solutions Architect-Associate
After experiencing a huge surge in demand for the AWS SysOps Administrator, Singsys plans to expand its team with professional AWS SysOps Administrator professionals.
The company always strives to stay in front of the competition by adopting a forward-looking strategy to continue to be at the forefront of the latest technology and provide sophisticated and the best results.