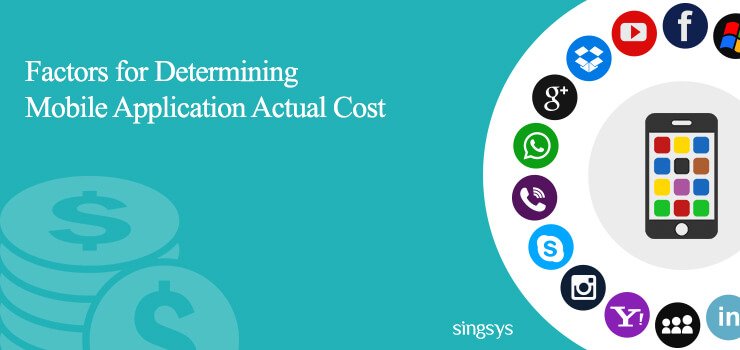 A notorious question or unconventional equation
Something We have to deal almost every day is: "What amount will an App cost me?" Won't it be vague to have a fixed answer for this question as multiple factors and their different combinations are responsible to narrow down an appropriate answer.
Let's consider:
Number of feature that will be present in an App?
What all external factors will be integrated into app and is there any added extra cost
Which all Platform or device compatible it should be?
External factors to be taken into consideration (involvement of any 3rd party)
The Science is situational
App development does not conforms to a preset notion of scientific laws. Depending upon the criticality  and technicality of the feature under consideration we need to devote less or more time.
Also we always strive hard to extract best out of all possible resources to develop an app that is  advanced as well as available. However, the budget boundary may not let us stretch our skills and resources to more than a certain limit.
Mindset Fixed over Fixed Price?
Is there a price tag fixed for what we work upon?. Now it is highly uncertain to accurately estimate how many more days will it take to furnish the project. In spite of fixed specifications a plethora of unknown factors need to be analysed that makes the concept of fixed budget sounds funny. We would request clients not to stick to it as this will end in extra expenditure else they have to compromise with project that features limited functionalities.
The Right budget
The right methodology is to agree straight with client's proposed budget. This will be based over reasonable estimate from our side and will be ready for an open conversation on amount client is willing to spend in this manner we will propose best options to client and continue with project with a flexible mindset in an agile framework to deliver project as per budget
Our process

We're very confident on our project process (you can find more about it
here
.
Firstly, collect  initial information regarding  the project and sketch a basic estimate.
Assuming we're both on the same horizon, then only we can collect as much information from the client as possible.
 We'll meet frequently to discuss and suggest features so that further additions or amendments to the client proposal can be done at document.
As a feature of our document we will reveal a proposed budget figure. This won't be the final figure yet will ensure to provide the best estimate at this stage. If the client is highly satisfied with the proposed budget then we'll prepare contracts, produce a statement of work and initiate the Discovery Phase of the project.
Now it is evident our process is very collaborative. It is structured on behalf of transparency regarding cost is considered between client and us. An interesting feature in this process is it keeps  evolving the budget till its does not compromise client objectives and vision in an App
Looking for an app?

We believe this article has cleared your doubts and  have answered few of your queries regarding the specification of your potential app. We'd love to know more about how we can help you launch your dream app –
do let us know
.
About Singsys Pte. Ltd. Singsys is a solution provider that offer user friendly solution on cutting edge technologies to engage customers and boost your brand online results from a set of certified developers, designers who prefer optimized utilization of the available resources to align client's idea with their skillset to reflect it into a Mobile application, Web application or an E-commerce solution