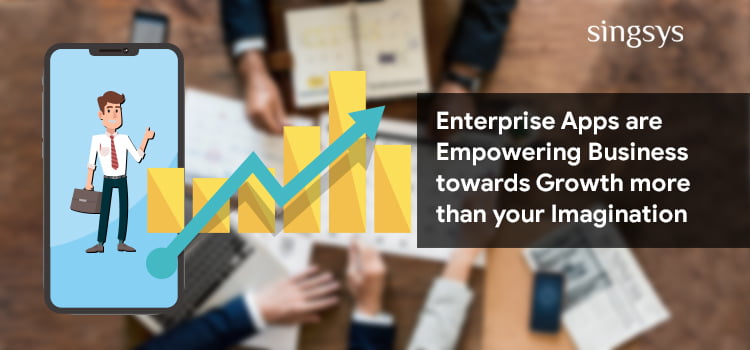 A corporate environment is incomplete without the enterprise app that integrates various departments within an organisation to easily and effectively streamline the critical business processes thereby allowing employer and employee to invest maximum time in delivering quality driven and best in class solution.
Enterprise Apps – Improve Complex Business Process and Employee Performance in Easy and Effective Way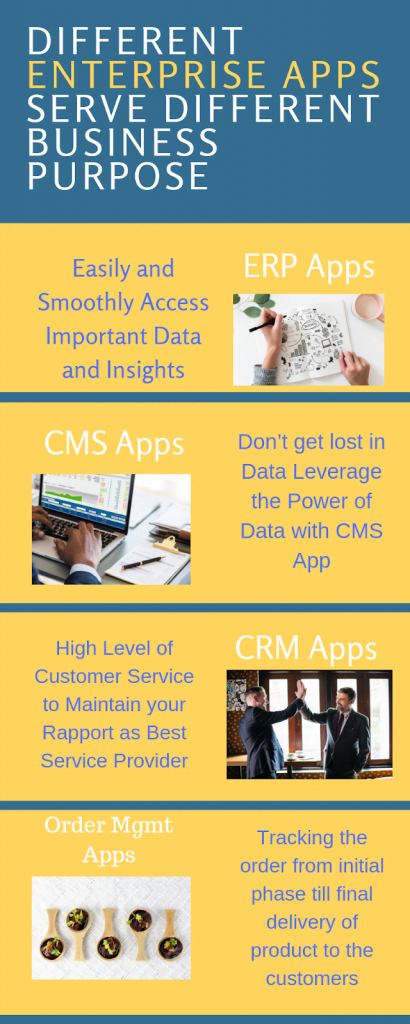 Why Enterprise are not Hesitating from Investing in Enterprise Apps
Ease of Anytime and Anywhere Accessibility.

Ease of inter-communication.

Employees can easily communicate, collaborate and access the resources in real-time without necessarily going to office or working beyond office hours.

Faster integration with other businesses in secure manner.

Higher client happiness index.

Connect with employees in real time.

No need to implement multiple tools for different departments and bear the maintenance cost.
Enterprise Apps – The TRUE and SOLID COMPETITIVE Edge
As per Gartner by 2022 as much as 70% of interaction between employees will take place on smartphones so it is not only a good option but also an integral part of upcoming digital transformation to boost workplace productivity.
Let us Discuss Important Scenarios or Use Cases in an Organisation
The Salesperson
A salesperson is busy preparing for important sales meeting then an enterprise app can help him by notifying him about important points of the meeting, post meeting data, help him track transportation expense, giving a quick peek into CRM data more. This will eventually saves him lot of time.
The Conferencing


Conferencing can me made easy and effective using an all in one app with features like enabling employees to create their own schedules, submit post event data, as well as posting the experience of the conference on social media directly from the app.
Enterprise Apps – Instant Access to Tools and Information Necessary for Success
 The Time Tracking (Clock In/Out) of Employees
Time is important during any time of day and becomes more crucial for a product or service based. An time tracking app will provide some really important real time data like which employees are on time or not.
It also give quick overview of which employee is working on which project and this will HR to better decide which resource can be implemented on important projects during critical phase.
Employee Training
When there are large number of employees then often their training becomes cumbersome job for senior level management. Training is highly important aspect that can't be overlooked so getting an eLearning mobile apps tailored to requirements of particular organisation will help the workforce updated with latest technology trends as well as presenting  the corporate training strategy in relevant manner.

eLearning mobile apps – The Easier Employees can Participate The More They will Participate in Training
The busy schedule and different office hours won't hinder the training process as eLearning mobile apps provides the flexibility to participate, communicate and learn anytime from anywhere.
These app have also feature learner analytics feature to gauge success rate of employee. Integration of sharing option between trainees help them find the app interactive and ease their interaction with each other.
Corporate Event Management


Corporate events are integral part of any company's commitment towards highlighting their work culture and core values as well as  celebrate the success of the hard working employees.

Today corporates are using mobile apps to streamline these events as an enterprise app for corporate event management will keep participants updated with objective of the event as well as you can remind them about important information like seating arrangement, travel arrangement with a push notification and get back their attention.

App will keep the event live even after it is over as you can collect feedback to measure the success of corporate event and conduct surveys to figure out how you can improve the next event.
Asset Management
The problem of investing huge amount of time in tracking assets can be a really time intensive job. Asset management apps equips enterprises with better insights about asset and inventory levels in real time.
It will be helpful in determining what resources can be replaced?, which need to be bought? and which are ready to be re-distributed?. In this manner it is empowering companies to make smart decision quickly as well as gain maximum benefit from their assets.
Asset management apps allow scanning barcodes with smartphone and that that can be stored into SQL Server database using the mobile app. In this manner these apps are good option for tracking, tracing and monitoring the valuable assets.
The Conclusion
Despite so many advantages the number of employees who gleefully use enterprise mobile apps is not that inspiring. Hence, another aspect to consider while developing enterprise app is it should completely address the critical business requirements as well as meet employee needs.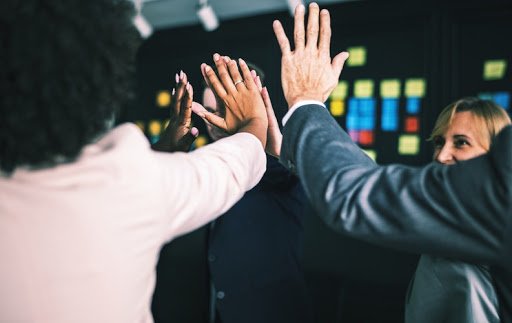 Organised Employees are Gateway to Extreme Business Growth
The best will be to communicate with employees from different departments regarding the obstacles and challenges they face on daily basis and accordingly set the orientation of the mobile app development.
This will help a lot to boost the productivity and set the morale of employees high.
Thinking of getting your organisation equipped with enterprise mobile app (HRM app, CRM App, ERP App, SAP)tailored to increase business and employee productivity get a quote from expert mobile app development agency in Singapore or talk to them directly.
You may be interested in the following:
Top 10 Cross Platform Mobile App Development Companies in Singapore (There are two companies on Rank 1)