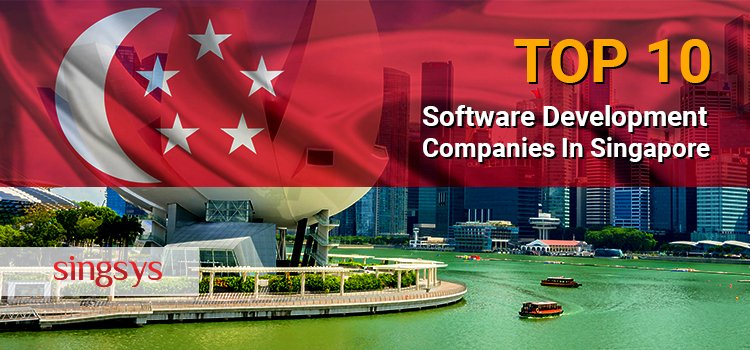 Singapore is one of the ideal location for software engineers to flourish has witnessed the development of some of the best software development companies in this emerging economic hub of Asia Pacific region. Today, among numerous software companies sprawling in Singapore has led to the need of segregating the best from the rest.
   Get rid of off-the-shelf software and get one customised for your business requirement
Today Software development in Singapore is at the epicentre of business growth and various factors that form the core of business expansion, revenue generation and user satisfaction. This has led to more and more business owners to turn up for developing software to target their customers.
They seem a bit confused sometimes, especially when they browse through several pages of hundreds of software companies and still remain clueless. Well, either you own a startup in Singapore or hold a key position in one of the Singapore leading enterprise you will find this list of top 10 software development companies in Singapore really helpful.
       Software Solutions helps Enterprise to Impress Clients and Win New Business
Business software solutions have automated various business process and eventually reduced the time that would have been consumed when done manually. It has helped the organisation to increase efficiency in a short span of time without costing them a fortune.
Here is an unbiased list of top 10 software development companies in Singapore.
Singsys – Transforming your Mobile App Ideas into Real working Mobile Apps
An expert in mobile, web and e-commerce app development agency in Singapore, Singsys has a team of 200+ tech-driven enthusiasts who have delivered 2000+ software solution worldwide. They are trusted by Fortune 500 firms and their vast portfolio encompasses every domain of industry.
Singsys Owner Mr Sri Narayan Shukla, visualise it as a company owned by its employees themselves where everybody is self-managed requiring zero supervision. Their key clients include Singapore Tourism Board, Changi Airport Singapore, KPMG and Singsys. They have the ability to develop expert level skills in the latest technologies including flutter.
They strictly adhere to the agile methodology for software (mobile app and website development) application development to ensure really high-end custom build software solutions that will fetch a high degree of customer satisfaction. Singays has been selected by is to develop a system for School IT Portal by Singapore's Ministry of Education
Foundation Year
2009
Company Size
201-500 employees
Specialities
Mobile Application Development(Native and Hybrid), Ecommerce Website Development, Flutter App Development, Enterprise App Development,  Digital Marketing, Website Design and Development, React Native App Development, Logo Design, Product Design.
Rainmaker Labs – POWERING THE FUTURE OF MOBILE ENTERPRISES- no follow
Singapore based Rainmaker Labs stands among the leading software application development agency in Singapore. Their passion towards helping startups to the leading enterprises in their growth with custom-built software solutions fetched them below accolades.
Awards:
Singapore Infocomm Technology Federation – Best Enterprise Product – Bronze – 2014

Singapore Infocomm Technology Federation – Best Idea – Bronze – 2014

Talent Unleashed Awards – Rising Star – South-East Asia – 2014

Loyalty & Engagement Awards – Best Use Of Relationship Marketing – B2C – Bronze – 2013

National Research Foundation – Technology Incubation Scheme Grant Recipient – 2012
Foundation Year
2011
Company Size
51-200 employees
Specialities
Mobile App Development, Enterprise Mobility Platform, Enterprise Mobile Applications Development,  Software Development, iBeacon Technology, Mobile Marketing Automation, Android Application Development, Mobile CRM, Mobile Marketing Communications, Mobile Loyalty.
Codigo – We make life better with mobile
They believe innovative UI/UX is key for development of software solution that is not only productive but also promises immersive user experience.
They put best efforts to implement cutting edge technology to ensure user experience is never compromised. They bagged the award of "Best Designers in the Solar System"
Year Founded
2010
Company Size
11-50 employees
Specialties
Mobile Apps, User Experience, User Interface Design, iOS Development, Android Development, 2D and 3D Games, Backend Systems, Software as a Service, Responsive Website, Social Media and Community Management, Content Management System.
Oasis Web Asia – Impacting Biz One at a Time
It is majorly concerned with website design and development but mobile app development and digital marketing are also their areas of expertise. Since their dawn in 2009, they have developed and delivered over 100 web and mobile applications for various MMC and SME companies in Singapore. Their clientele features some of the well-established brands in the region like HONDA, The Ritz-Carlton, Casio, Daikin, ION Orchard.
Oasis Web Asia was awarded the Promising SME 500 award by the Small Medium Business Association (SMBA) of Singapore to acknowledge their efforts towards delivering the quality driven software solutions to their customers.
Foundation Year
2009
Company Size
1-10 employees
Specialities
Web Development, Web Design (CMS), E-commerce Development, PPC & FB marketing, Real Estate Solution, and Mobile App Development.
ORIGINALLY US – We Build some of the Best App Experiences in the Region
Another amazing Singapore based software development firm helping startups to established brands with custom built software that are good for business growth and equally appealing to the users. Some of the top class app developed by this Singapore based software development company are:
SG BusLeh (an award-winning transportation app )

Broadlink RM Tasker Plugin ( Home Automation App to control home appliances with simplicity)

SG TrafficLeh (Singapore Fastest Traffic Camera App)
Ministry of Health Singapore, Mediacorp, Central Provident Fund Singapore, ZALORA, Dentsu, Resorts World Sentosa, River Safari, DAIKIN, Suntec City, are among their esteemed Clients. They have good media coverage over significant media channels like Tech in Asia, The Straits Times, and Yahoo.
Foundation Year
2011
Company Size
11-50 employees
Specialities
Mobile apps development and bloggers engagement.
2359media – Transforming Tomorrow Together
Another award-winning software development firm in Singapore with a special focus on mobile-centric software and solutions. 2359 has some the biggest global brands in its clientele like Changi Airport Singapore, Disney, DBS, FOX, Samsung, Microsoft, Mediacorp, Standard Chartered, SingHealth, and Sentosa. They have also earned partnership with Google, Amazon Web Services, and Microsoft Azure.
Foundation Year
2009
Company Size
51-200 employees
Specialities
Android Application Development, iOS Application Development, Mobile User Experience Design, Mobile User Interface Design, e-Commerce, Logistics Technology, Fintech, Business Consulting, Business Strategy, HTML5 Application Development, Business Technology Strategy.
An IT Company Nurturing Ideas into Reality will make you believe that there are ideas which when nurtured under experts might change the perspectives forever. SnowMowr, WAY, are MEDCHECK are their esteemed clients. They are second to only Singsys with 1500+ software solutions in form of Mobile Apps, IoT solutions, Web Apps for  200+ Clients from 20+ countries.
Foundation Year
2008
Company Size
51-200 employees
Specialities
Mobile Applications (Android / iOS), Social Media, Web Design & Development, Online Reputation Management, Ecommerce Development, Search Engine Optimization, Consulting,, Branding, Conversion Optimization, Wearable Apps, Beacon Development, Healthcare solutions, IoT solutions, Wearable app development.
Buuuk– Designing and developing digital experiences
Buuuk is quite a unique software development agency with a special focus on innovation and design of the application. Their curiosity-driven team of designer and developers have worked hard round the clock to create opportunities to partner with some of the iconic brands of the region like Singtel, Starhub, CapitaLand, Tupperware,  Scoot, DB Schenker, Daimler, National Environment Agency, and NTUC.
Interestingly, Buuuk was conceptualised as an experimental app that turned into ons stop solution delivering custom software application since past 10 years.
If you are looking forward to those software development agencies in Singapore that will deliver business value with custom software that is based on industry best practices then this is it.  
Foundation Year
2008
Company Size
11-50 employees
Specialities
Mobile Apps, Mobile Consultancy, iOS App development, Android App development, Digital Consultancy, Design Studio, UI Design, UX Design, Workforce Automation Tools, CMS, Platform Integration, Tablets, Wearables, iBeacon Technology, IoT, Wireframes, e-Commerce, Geo-Fencing, Enterprise Apps, Consumer Apps, Digital Transformation, Software Solutions, Innovation, Design Thinking, Sensor Technology,
Square Fresco – Our work is dedicated to our satisfied clients!
Square Fresco is another top-notch software development firm in Singapore with the complete focus towards mobile application development. Their curiosity to innovate mobile apps for better user experience with the latest technologies backed with meticulous approach helps them in crafting out of the box mobile applications.
Their belief that development of high end software solution is more than the game of technical skills and knowledge because in-depth analysis of competing apps in the market is also an equally important parameter contributing towards the development of the business solution that turns business into brands makes them eligible to earn a spot on the list of most reliable software development companies in Singapore.
They have developed the US Embassy Mobile Application. Oriental Daily News, OCBC Bank, Tupperware, and AGA are among the notable clients of Square Fresco
Ranosys Technologies – Mobile Apps, eCommerce, Digital and Cloud Solutions
A complete software application development firm headquartered in Singapore that serves as a one-stop solution for its worldwide clients. It is an ISO certified software company with its service delivery centre in London and San Francisco Bay Area.
Singapore Post, National University Singapore (NUS), Ministry of Education, Singapore, NTUC, Blackberry, D-Link, Epson, and Shell are notable global brands who have partnered ranosys technologies for software solutions.
They have faced challenges and converted them into software solution in different industry domains like E-commerce, Education, Fashion and Apparel, Banking,  Financial Services and Insurance (BFSI), Healthcare and more by smartly implementing the Agile Delivery Model,
Foundation Year
2008
Company Size
51-100 employees
Specialities
Enterprise E-Commerce, Salesforce Cloud Platform, Enterprise Mobility Solution, OutSystems Low, Platform Development, Offshore Product Development, Enterprise Content Management Systems, and Enterprise Integration.
These software companies are chosen on behalf of their ability to develop the best in industry software application (mobile and web applications) to solve complex business scenarios and eventually help the client to scale and adapt quickly to changing business dynamics and remain competitive as well as be the favourite software development company in Singapore.
If you want business to become a brand then a well-customised software application built by these top notch software development companies in Singapore will help you leverage the never-ending and innovative possibilities of modern technology will keep your business on track and way ahead of others (i meant the competitors).
You may be interested in following: