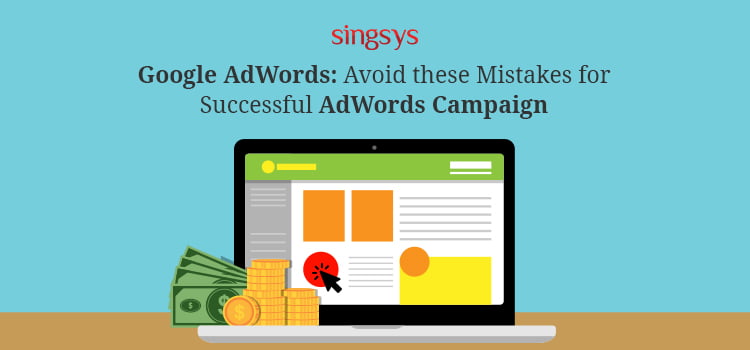 Google AdWords is an amazing  advertising tool to drive potential traffic for lead generation. You might have been using AdWords for several years but need to ensure you are not harming your brand value or compromising the ROI by unknowingly making these mistakes.
Here I will discuss what's wrong in your AdWords campaign.
Ads that miss Ad Extensions
Ads extension like sitelinks, call and location will boost your ad visibility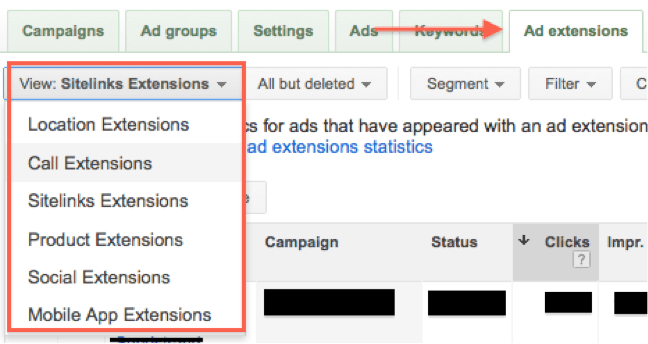 Image credit: Neil Patel's blog
Ads extension is useful for adding extra information and links to your ads thereby, providing customers more reason to click the ads.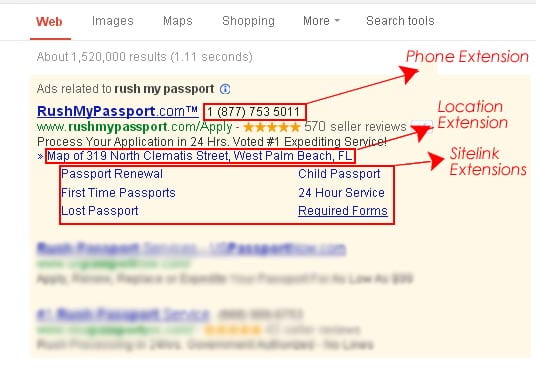 Image credit: Neil Patel's blog
Appropriate ad extensions eventually boost the click rate provided  landing page is fully optimized to provide user what they are expecting. Wrong extensions will be misleading for customers.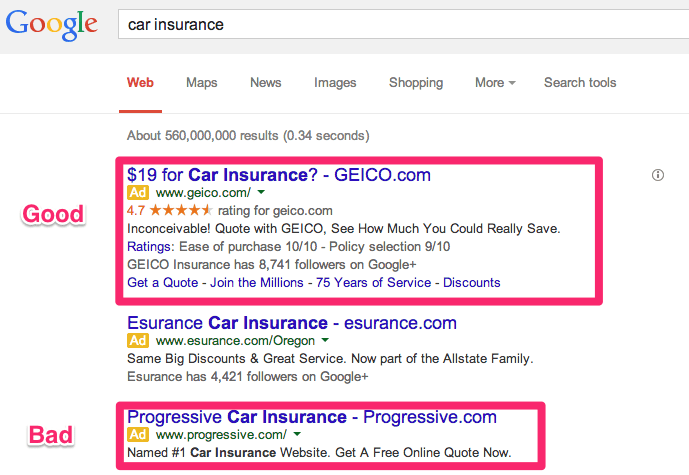 Image credit: Neil Patel's blog
Negative Keywords Missing
When you don't use negative keywords it is like you are missing the golden opportunity to boost Adwords ROI. Strategic use of negative keywords will ensure your ad is not visible to users who are interested in something else.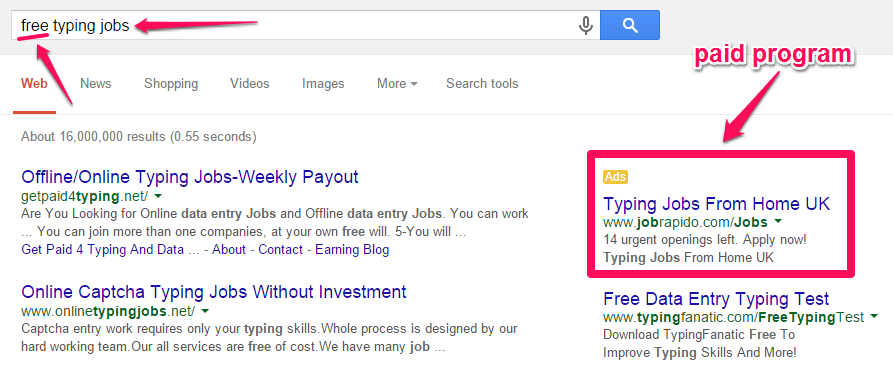 Image credit: Neil Patel's blog
Negative keywords will avoid ads from being displayed when it appears in a search query. A mobile app development company won't be interested in displaying ad for a query like "free Mobile Apps Development", "free Android Apps", or "free iOS Apps" where negative keyword is "free" and it will fetch wrong leads and is required to be mentioned as negative keyword under your AdWords Campaign.
Use of Wrong Keyword Match Type
Another common mistake among AdWords advertisers is usage of wrong keyword match type. Broad match might fetch you maximum traffic but still it isn't most appropriate option. Upon targeting broad match keywords it is quite likely that your ad will be visible for similar looking variations, misspellings and other phrases.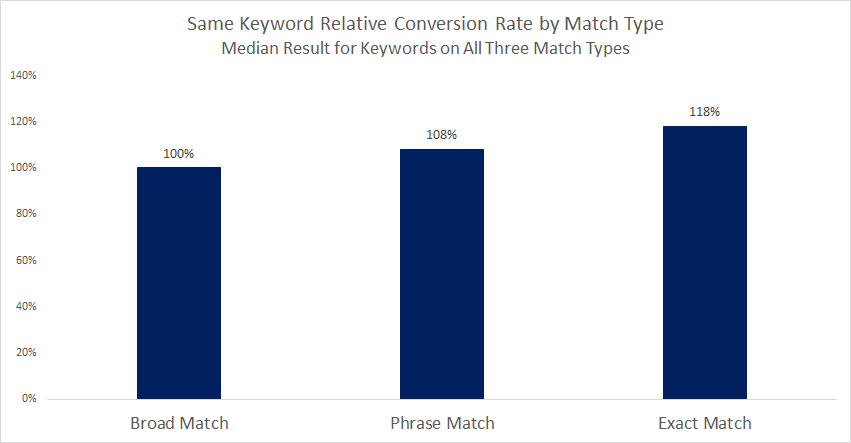 Image credit: Neil Patel's blog
Use phrase or exact match type to get less yet essential traffic with high conversion rate. Exact match is best option among others which delivers an 8% extra conversion rate than phrase match and 18% higher conversion in comparison to broad match keywords.
Landing Page Missing
Always diverting the traffic to the homepage isn't effective as sending it to a landing page. It is recommended to optimise the content, design and layout of a landing page for better user experience and more conversion.
In majority of cases homepage tends to contain several navigation links which might adversely impact the conversion rate. When user clicks on your ad and is redirected to homepage he might click on anyone of multiple navigation links instead of actual call to action (CTA). A dedicated landing page will draw user attention towards CTA button.
Not Analysing Keyword that Converts
Conversion tracking on specific keyword is very crucial. When you are aware about keywords that are behind conversions then you will be able to manage your budget towards best performance.
This will help you increase budget on keywords that are driving maximum conversion by reducing the budget on those keywords which are not delivering any conversion. You can also remove non-converting keywords.
I hope you will now be able to generate more conversion by avoiding above mistakes and targeting the right audience.
You may be interested in below posts: